We are #1 for New TV Antenna Installation Sunshine Coast, with decades of experience and equipped with the highest quality professional test Instruments, we guarantee the best TV Antenna Installation and the longest TV Reception reliability on the sunshine coast. Carrying a large range of 4G Filtered TV Antennas, fully shielded 4G Filtered Amplifiers and hot dip galvanised mounting components, we service all areas of the sunshine coast to Caboolture, and all of our TV Antenna Installations come with a full parts and labour warranty.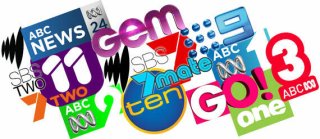 Television has come a long way since the first black and white Analogue TV Transmission in 1956; with the Introduction of Colour TV in 1975 a special Modulation technique was implemented to mix the new Colour TV signal with the black and white Signal without causing interference or the need to modify existing black and white TV Receivers. In January 2001 Digital TV Signals started transmission side by side with analogue TV Signals, and in 2013 Analogue TV Signals were switched off in Australia.
With the further advancement of technology each TV network can now transmit multiple channels with electronic program guide, standard definition and high definition pictures with wide screen format, surround sound and ghost free TV Pictures. Digital TV Signal Transmissions are very robust and have built in error correction that corrects any errors caused by random ingress, this error correction works great to a certain point called the Digital Cliff, and this is where the Digital Signal Quality rapidly decreases causing the TV Picture to Break-up and Display No Signal.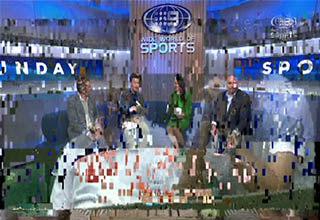 There is nothing worse than when you sit down to watch your favorite television show then suddenly the picture starts breaking up into squares and the sound starts making a popping noise, this is when the signal quality has reached the digital cliff edge, and just before the picture is about to disappear before saying no signal, check TV Antenna connection. This is when it pays to call a professional TV Antenna Installer with high quality test equipment that knows how to interpret all digital signal parameters on the meter. Using the combination of these readings will indicate the quality of the digital TV Reception, and will also give us an indication of the future reliability.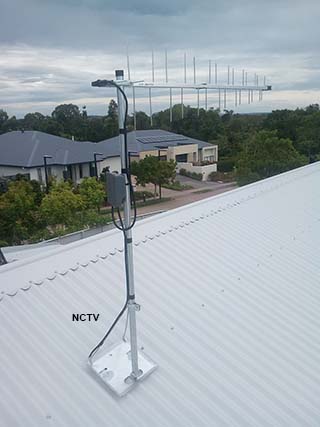 In order to get the best quality digital TV reception it's best to have a clear line of site from your TV Antenna to the Transmitter, Unfortunately there are many places on the Sunshine Coast and North Brisbane that don't have this clear line of site due to buildings, trees and hills blocking this view and degrading Digital Signal Quality and Digital Signal Strength.
Problems you may experience with poor Digital TV Reception are Pixelation, Poor Signal or No Signal on your TV Screen, this may only happen on windy or rainy days effecting some TV channels and not others. Also required to get the best Digital TV reception are high quality test instruments for a site survey and understanding what all the readings mean.
TV Antenna Installations in Poor Reception Areas require careful site survey, the right selection of Digital TV Antenna for your area, good quality coax cable, Amplifier, Splitters and connectors. With over 30 Years of Experience in TV Antenna Repairs Sunshine Coast to Brisbane North and high quality test equipment you can be sure your TV antenna Installation is done right the first time.
North Coast TV & Antenna Service uses High Quality, High Performance TV Antenna Equipment for all our Digital TV Antenna Installations to give you the best Possible TV Signal for Perfect TV Reception. We are one of the very few Sunshine Coast TV Antenna Installation Services with a fully Qualified Electronics TV Technician that Repair TV Antenna Systems from the Sunshine Coast to Caboolture.
We don't just aim for Minimum Australian Standards for Signal Quality, our TV Antenna Installations far exceed the minimum australian standards for Signal Quality to improve the long term reliability of your Digital TV Reception. Call our Qualified TV Technician for more information about TV Antenna Installations and Repairs in your Area.
We use Professional Digital TV Signal Test Instruments to test all TV channels and parameters of your Digital TV Reception, this is very important for New Digital TV Antenna Installations as it insures long term reliability. We aim for a minimum 10 to 15 years of reliability with our New Digital TV Antenna Installations and not 10 to 15 months as we see with some new home package Installations.